There's something personal about traveling.
Whether wandering foreign cities on the other side of the globe or hiking the mountains you can see from your own backyard, your memories of travel may be some of your absolute favorites.
Your travel gear should be as unique as your experiences. These handmade travel journals, personalized luggage tags, and other one-of-a-kind products will help you get the most of your trip and hold onto those incredible memories for a lifetime.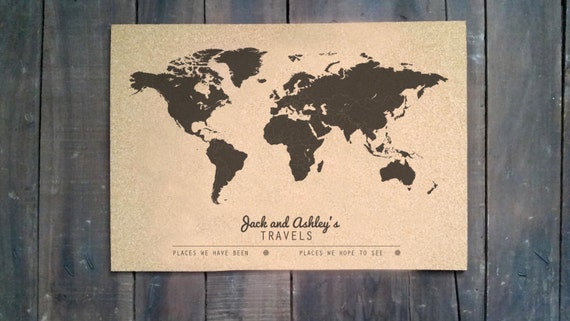 Cork Push Pin Custom Travel Map by RasurePrintsLLC: $30
When you've traveled amazing places, you have to show off a little. There are plenty of custom travel maps on Etsy, but what makes this one different is its material—the map is printed on cork board, so it's easy to mark either your memories or your next dream vacation with push pins. If you're looking to stay a little closer to home, check out their American, Canadian, or U.S. state maps.
Personalized Leather Luggage Tag by A Cheery Blossom: $12 for initials
Losing your luggage is a nightmare. But most of us still settle for the last minute pieces of paper at the check in counter for identifying our luggage. While you're on an adventure flying through the air or zipping by on a bullet train, your luggage is on its own adventure of conveyor belts and scanners. Many plastic and paper tags can't hold up to the wear and tear of travel.
Our thick, oil-tanned leather luggage tag complete with a metal grommet is strong enough for any adventures. Personalize the handmade luggage tag with a quote, initials, or contact information, and you won't have to worry about your luggage losing its way.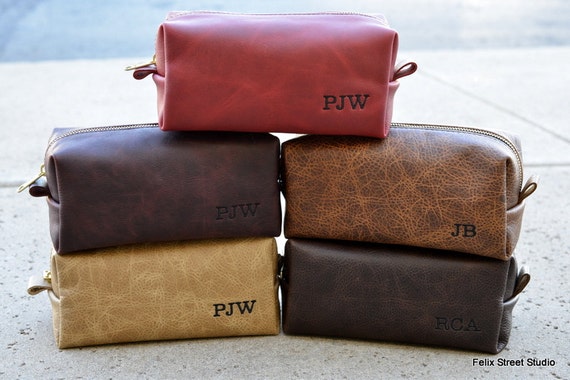 Leather Toiletry Case by Felix Street Studio: $36 for small size
Ditch the oversized plastic bag and grab one of these vegetable-tanned toiletry cases. This sleek little bag embroidered with your own initials will go on countless adventures with you since it's built to last a lifetime. Felix Street also sells beautiful high quality handmade passport cases with embossed initials that are worth checking out. 
Handmade Leather Travel Journal by A Cheery Blossom: $30
Instagram is great, but can it really hold your memories forever? This handmade leather journal can, since its incredibly high quality actually improves over time instead of wearing out. These leather bound journals come with a tie or snap closure and can be customized with initials, more pages, or a personalized title page.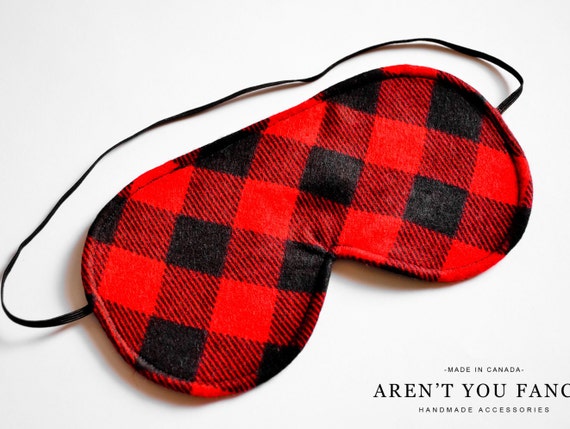 Eye Mask by Aren't You Fancy: $9.43
Have you ever sat by that guy on a red eye flight who was watching a movie with the brightness all the way up? Besides keeping you awake, it reminds you that an eye mask is absolutely essential for travel. 
If you feel like eye masks are too feminine, the Etsy shop Aren't You Fancy sells handmade eye masks with more masculine patterns. Studies have shown that eye masks and ear plugs can improve your sleep, leaving you well-rested for another day of travel. 
What are your favorite handmade travel items? Let me know on social media!
-Stephanie